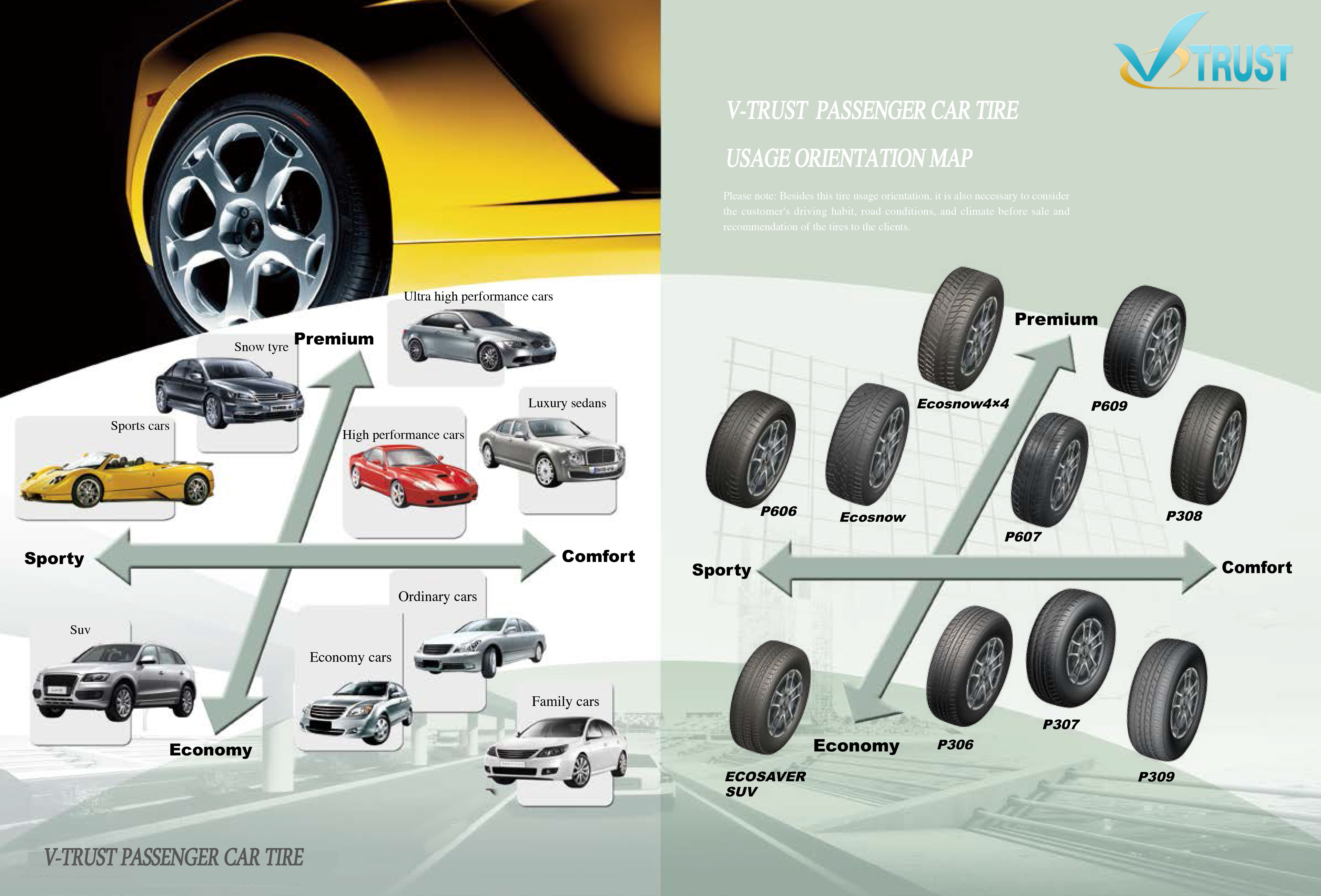 We promise competitive pricing, prompt delivery and good service, and are looking for qualified distributors in North America, offering market protect and tire warrenty policies to protect our customers' long-term benefits.
Silent grooves on main ribs: Same groove void ratio at any tire cross section for smooth air flow to effectively reduce pattern noise. It connects the central grooves                                                     as silencer.
Special shoulder block design: The special design with sipes at the shoulder block effectively reduces the shoulder heat generation and resonance during tire rolling.
Silent pitch arrangement: Silent driving experience is achieved by optimized pitch width and arrangement, pitch displacement design to reduce tire harmonic noise.
4 wide longitude grooves: 4 wide longitudinal grooves to enhance water evacuation on wet roads, prevent side slips and improve traction by well-designed angle.
Tilted sipes on center rib: Center rib ensures straight line stability and improves acceleration.
Anti-uneven-wear shoulder strip: 2 anti-uneven-wear strips at the shoulder in order to stabilize tire profile and ensure sufficient shoulder support and stability at high                                                         speed cornering.